Rebel Souls performs all the best songs from the British hard rock supergroup Bad Company, creating a powerful and authentic tribute to the greatest blues-rock singer of all time, Paul Rodgers.
Rebel Souls covers all the huge classic rock hits from Bad Co. mixed with the stellar songs from his first band, Free. They also cover his big hits with The Firm for good measure, all wrapped up in an entertaining showcase of music that will have everyone in attendance "dancing in the aisles and singing out loud!"
Come Rock Steady with Rebel Souls!
REBEL SOULS is…
Carl LaCascia – Lead Vocals
Carl has been a classically trained professional vocalist for over 30 years, performing in theatrical music showcases, as well as with many popular party bands, and improv/variety productions throughout the Tri-State area of NY. Carl's strong lyric baritone voice and solid stage presence are a perfect fit for a tribute to Paul Rodgers, from his years in Free to Bad Company all the way thru to his days fronting The Firm, The Law and Queen. Carl is honored to be part of this authentic tribute to his favorite vocalist.
Michael Canausa – Lead Guitar and Vocals 
Michael began playing guitar and bass in his teens. Later, his love for the 6-strings was rekindled when he joined the classic rock band, ASYLUM ROAD. He then formed FIRST ROUND, and has performed regularly over the past 6+ years. Michael's style of guitar playing made it an easy decision to join REBEL SOULS. His classic rock roots, and diligence on dialing-in the right tone, enhances his amazing ability to capture the soulful blues rock riffs of Mick Ralphs and the raw sounds of Paul Kossoff. 
Tom Schimpf – Bass Guitar and Vocals


Tom was first influenced to play guitar after hearing Hendrix when he was 12. He then started playing bass at 15, joining his 1st band at 16, and performing many genres in various cover and original acts. He did the NY college circuit and notably toured with OCC, The Band (Orange County Choppers) for 7+ years as their bassist/singer, opening up for rock acts such as Lynyrd Skynyrd, Supertramp, Candlebox, .38 Special, POD, and for The Real "Bad Company" on tours across the US and abroad. 

Alan Affuso – Drums and Vocals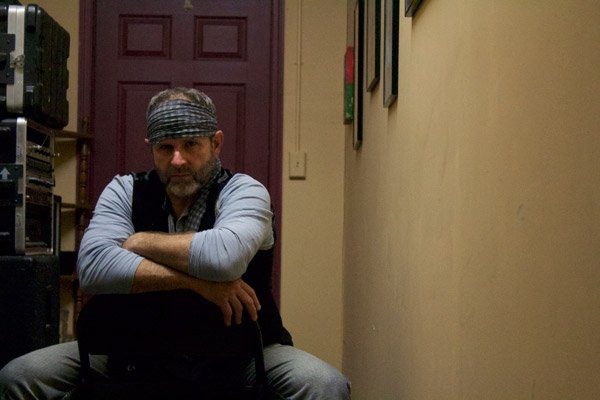 The newest member of the band, Alan is the driving force behind the groove that must be present. His professional energy is exactly what REBEL SOULS was seeking! Previous bands: FACELESS: GODSMACK Tribute, PEOPLE OF THE SUN: RATM Tribute, DR. MUDD, 8 SECOND RIDE, NUTS IN A BLENDER and more! Alan captures the infectiously grooving sounds and spot on percussion nuances of Simon Kirke's playing style creating a rock solid rendition of the backbeats from Free to Bad Company. 
Harley Fine – Piano, Guitar, Percussion and Vocals


A product of the tough streets of NYC, he is loud, literate and draws from a mess of influences. Harley is an accomplished multi-instrumentalist equally at home with keyboards or guitar. He is a songwriter, record producer and award winning video director, who brings a deep understanding of how to get the authentic original 1970's sounds. Harley's creative touch on keyboards, and the Hammond organ, complete the bands accurate sounds of Bad Company, Free and more.